While shopping don't overlook the value of carpet padding. Not only does good padding make any carpet feel better underfoot, it protects your carpet investment. Padding acts like a shock absorber, protecting your carpet from the wear and tear of heavy traffic. The cushion will also soften your walking surface, insulate for heat and noise, and prevent the carpet from sliding.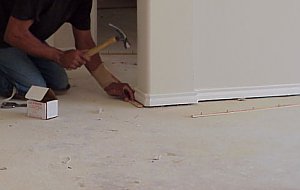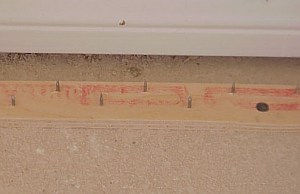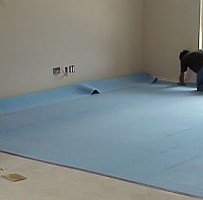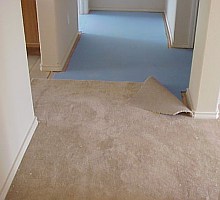 Padding is available in different materials such as foam rubber or urethane. Industry standards recommend padding no thicker than 7/16ths". In terms of pad density, choose cushioning based on your room's use.
This type of padding is made from urethane foam and is available in different densities and thicknesses. Generally this type of pad, regardless of the thickness, is not recommended for heavy traffic of any kind.
This type of padding is used most often by the floor covering industry. It is made from scraps of the high density foams used in furniture making that are bonded together. Rebond padding comes in various thicknesses and densities. The density is rated at so many pounds per cubic foot. For example, a 5lb rebond pad would weigh 5lbs per cubic foot. The Carpet Cushion Council recommends a pad of at least 5lbs and 3/8" thickness for light traffic, and 6.5lbs and 3/8" for heavy traffic.
Carpet - Fiber Know How - Style & Texture - Color - Getting to the Bottom (Padding) - Care and Maintenance - Carpet Companies - Home