What should you know about choosing carpet?
Carpet is an investment that you will want to enjoy for years. Carpet's ability to be an aesthetic, practical and versatile design medium makes in an important addition to your decor. This means selecting the right carpet is a very important experience. There are nearly an unlimited number of colors and looks to choose from. But what should you know before going to a dealer and choosing your carpet?

Before visiting your carpet dealer do your homework. Be prepared to answer questions about your lifestyle, number of family members (including pets), your expectation of the carpet's performance, your color scheme, concerns about footprints, seams, clean ability, wear, and so on. Also figure out what areas you want carpeted and be sure to estimate the size you will need. Don't figure your area to be carpeted down to the square inch, use this formula for an estimate on the quantity of carpet you will need.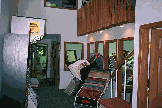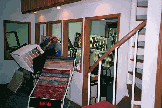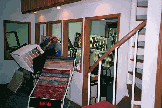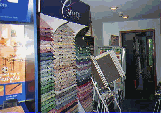 Carpet - Fiber Know How - Style & Texture - Color - Getting to the Bottom (Padding) - Care and Maintenance - Carpet Companies - Home